"The Joint School for Nanoscience and Nanoengineering….built on the major nano-technology research activity that had been established at nearby Wake Forest and at NCA&T"

[i]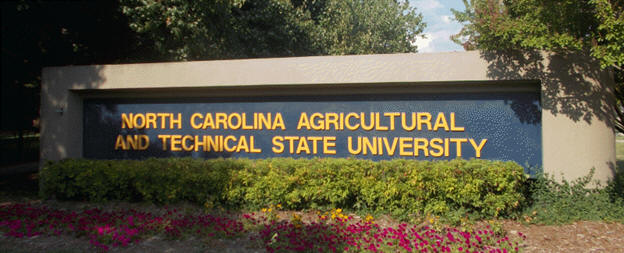 CREATOR: "People of Color shall have opportunities other than Sports and Entertainment"
No statuary

NC G. S.: 116-198.34. (8b)

NC A&T/ UNCG

Joint Millennial Campus was designated by UNC Board of Governors to

administer the educational, research, and economic development mission of a Joint Millennial Campus

;

No lawful leased was executed by Board of Governors and Department of Administration to

the

Greensboro Center for Innovative Development, Inc.

for Session;

State Construction Laws were changed, Millions of dollars, land and facilities were directed to UNCG Affiliate the Greensboro Center for Innovative Development – rename Gateway University Research Park, Inc. pursuant bogus lease of purported NCA&T/UNCG Joint Millennial Campus.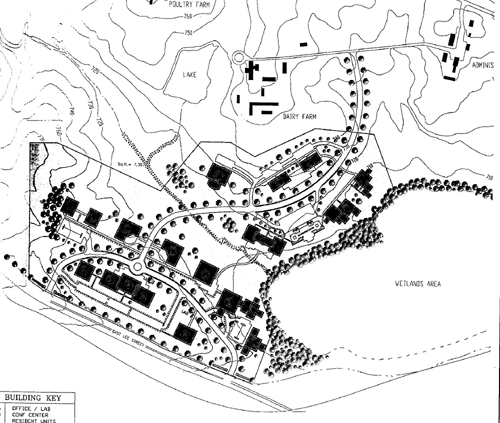 Historical black land grant

North Carolina Agricultural and Technical State University's

(

NCA&T)

2001 amended University Master Plan called for developing 75 -acres of its farmland at 2900 East Lee Street as a University Millennial Campus, to create new opportunities in the private and academic arenas between the University's, engineering, technology and agricultural research and its students - which didn't include across town historical white Liberal Arts UNC- Greensboro. The purpose of a Millennial Campus is to bring together business, industry, and academia like the Centennial Campus at NCSU and the Horace Williams Campus at UNC-CH.
NC A&T is "well known in areas such as advanced materials, nanotechnology, computational science, and says N. Radhakrishnan, former for research and economic development at N.C. A&T. The school also has significant strengths in other areas, including biotechnology, energy and the environment, information sciences and technology, logistics and transportation development. All these endeavors are aligned in eight research clusters that bring faculty together across disciplines to

develop large research projects.

These research clusters run in parallel with a number of

multidisciplinary centers and institutes at N.C. A&T, which develop partnerships with private and corporate sponsors, educational institutions, and government agencies. This includes two US Army Centers of Excellence that are working on projects to enhance the capabilities of soldiers on the battlefield. [3]
"It [JSNN] will be one of the most stimulating opportunities in the history of the area and will serve as
a national model

for collaboration between two institutions, one a historical black institution and the other a historical white female institution." "The building would include the academic departments, laboratory facilities (teaching and research), and centers and institutes of the new School as well as selected centers and institutes currently located at the partner universities.
At bequest of UNC Board of Governors NC Legislature enacted NCGA § 116

‑252. Piedmont Triad Graduate Engineering Program in support faculty and graduate students involved in engineering at the campuses of The University of North Carolina. In doing so UNC Board of Governors rejected a $20 Million dollar NCA&T/UNC-G Engineering and Science Research Center; "but that center [Piedmont Triad Engineering Research Center] contains no role for UNCG, which had

hoped to get several doctoral level programs out of a joint engineering and science research center with A&T"; "UNCG/A&T proposal had won the enthusiastic endorsement of top Greensboro business leaders. Acting through the Greensboro Development Corp., they last year commissioned a $300,000 study to determine what areas of research

at UNCG/A&T center could engage in to the benefit of the Triad economy and its industries"; and I'm [banker E.S. ``Jim'' Melvin, chairman of the Greensboro Development Corp convinced it [Research Center] is the thing to do, but we've got to work through the university system, build the case for it and get it high on the board's priority list. That's going to take some time.''] reported Jack Scism
The National Center for Educational Statistics (NCES), is responsible for collecting and presenting statistical data and information for the nation. Nanoscience and Nanoengineering is assigned to Nanotechnology by NCES CIP 15.1601 as Engineering Technologies and Engineering-Related Fields

---

Educational and Skills Requirements

Nanotechnology is not an industry. Rather, nanotechnology refers to a set of platform technologies that involve the assembly or manipulation of objects at a very small scale. Almost all of the occupations which will be affected by nanotechnology will require a BS in engineering with a broad, interdisciplinary and multi-disciplinary approach. Nanotechnology will require an understanding not only of electrical, mechanical and civil engineering but biology, physics, and chemistry as well.

UNC-G, the former Historical white Woman's College of the UNC system, has a strong tradition in the Liberal Arts and Nursing.

To offer Nanoscience degrees UNCG requires access to NCA&T academic programs and research: "Although the degree is in Nanoscience (does not include Nanoengineering), students will be given the opportunity to take relevant courses at the School of Engineering at North Carolina A&T University and will be able to work on collaborative projects with faculty in the School of Engineering".

"A Promise for the Future By some accounts, nanotechnology is destined to replace much of today's technology. Gateway University Research Park expects to be at the forefront of these new technologies with the creation of a new institution, The Joint School for Nanoscience and Nanoengineering (JSNN).[1]" Their Plan

---

[1] [Description of the Doctoral Program NCA&T and UNCG Request for authorization to Plan Ph.D. in Nanoscience, p3, Request to establish Joint School of Nanoscience and Nanoengineering.

---

[1] PCG/UNC-NCCCS/UNC Interim report 3.doc/RB.SP.PC.CR.ATPCC.1/CC.14/10May05 Page 34
TRIAD SCIENTIFIC RESEARCH CENTER: VIABLE DREAM OR PIE IN THE SKY? , JACK SCISM, Greensboro News & Record - Monday, July 20, 1992 .
[i]
Nanobiotechnology Center of Innovation North Carolina Biotechnology Center 20/11/2007
Center's web site (www.nces.ed.gov).